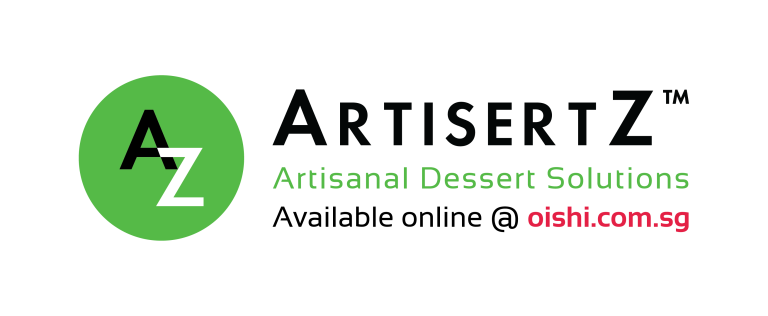 At Artisertz, our journey began some twenty years ago, with a simple passion for crafting exceptional ice cream that delights the senses and sparks joy. Nestled in the heart of vibrant Singapore, our small and dedicated team started researching, making and testing what would make a super ice cream that keeps you coming back for more. With dedication and commitment to quality and creativity, we set out to fill a niche in the market by transforming the humble ice cream loti sold locally on the street to irresistible mouthfuls that excite the taste buds and create sweet memories with food.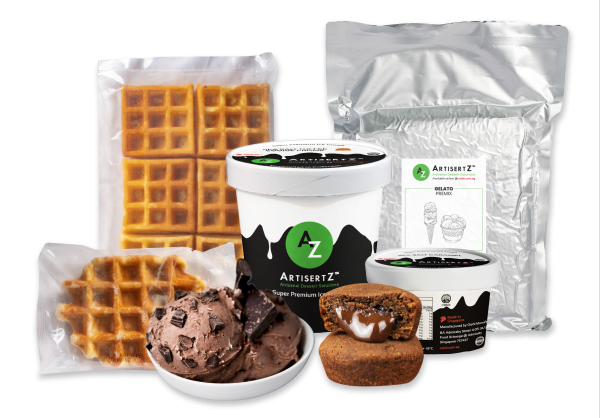 Over the years, Artisertz has pioneered excellence by creating irresistible new flavours of premium gelato and ice cream, pairing them with other firm favourites such as molten lava cakes, waffles and pancakes. Our extensive range of products includes super smooth and creamy soft serve premixes, crispy on the outside, soft centred waffles and versatile pancake premixes, indulgent lava cakes, and the timeless charm of both Liege and Brussels waffles. The variety of our offerings reflect our unwavering dedication to crafting memorable experiences with food.

A World of Delectable Experiences
Our vision at Artisertz is to enhance the way people experience and enjoy ice cream, gelato and all the other products we make. Through our passion for innovation, dedication to local ingredients and flavours, and unwavering commitment to excellence, we aim to inspire moments of happiness, with each of our products time after time.

A Symphony of Flavours, a Melody of Memories
Our mission is to create a range of products that are not just desserts, but a canvas for memories. With each meticulously crafted flavour, we aim to capture the essence of diverse cultures, and traditions. From the velvety embrace of Belgian Waffles to the tropical blend of Southeast Asian flavour gelato, our products are a tribute to the beauty of global unity through taste.
After 20 years in business, Artisertz has evolved and continues to be a testament to our unwavering passion and dedication to crafting sweet delights that tell stories and create memories.  As we look to the future, we are excited to continue to keep evolving and creating new products our customers can savour and remember with joy.
We invite you to be a part of the Artisertz story.  Join us in celebrating the sweetness that binds us all.
We welcome you to our world, where every mouthful is delicious. Welcome to Artisertz.
The Artisertz Team